100P 4×2 4KL ISUZU water truck
Where has road? where has our ISUZU water truck!
4KL ISUZU sink tank truck also named water cistern ,  water bowser , water sprinkler truck,  water sprayer truck,water tank truck, ISUZU anti-dust water truck, Dust suppression truck, dust suppression water truck ,  water spraying fog truck , it with the fog sprinkler truck.
function of the truck
ISUZU water cistern  truck is used for tranportation water ,and for the road flushing ,tree sprayer , road cleaning , building cleaning , cut down dust , dust suppression , consitruction of road and factories , it has a flushing , watering ,front sprayer and high cannon sunctions .
We supply water truck from 2KL,5KL,6KL,8KL,10KL,10KL,12KL,15KL,18KL,20KL,25KL,28KL,30KL,50KL etc.
ISUZU water tank truck body showing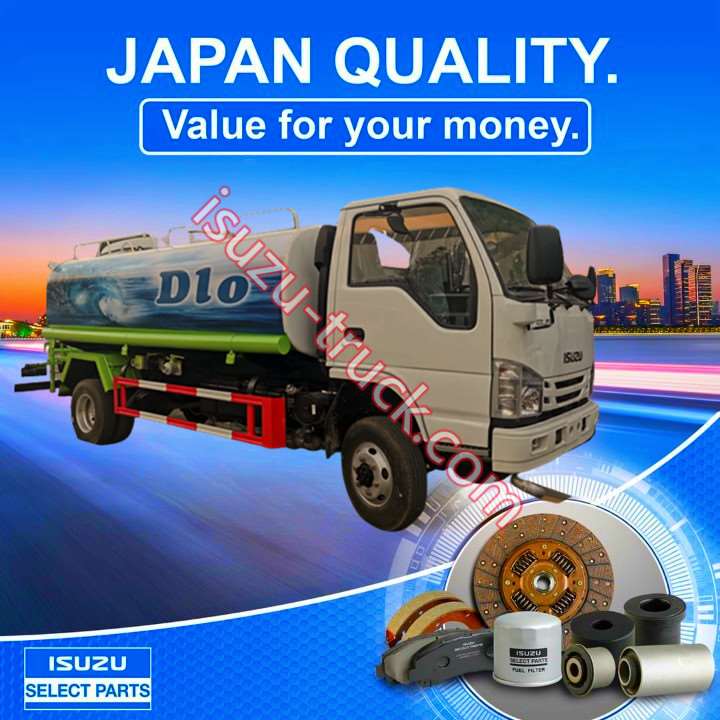 Highlight Features 
—–ISUZU chassis , with high quality
—–ISUZU engine and gear box
—–ISUZU easy parts
—–high quality water pump , carbon steel, cannons.
Basic information of the oil truck 
General Details of the ISUZU water tanker transporter
Production Quantity
1 to 200 per month
Model of the ISUZU sewer suction truck
700P
 Vacuum tanker chassis
4×2 left hand drive
Condition
New
Manufacture
Chengli special automobile co.,ltd
Transmission
Manual 5-speed
Vacuum truck number of axles
2(front one , rear one)
Engine capacity
130HP ISUZU engine 4HK engine
Vacuum Tanker
5000Liters carbon steel water tanker
ISUZU tanker truck Exterior
According client requestRed ,green,white ,yellow etc
Payment term
T/T.L/C,paypal
Warranty
1 year
Training
We offer free cost training
Convenient transportation
Near has high speed train station (suizhou train station )Has nearest air port (Wuhan tianhe international airport )
Water tanker body details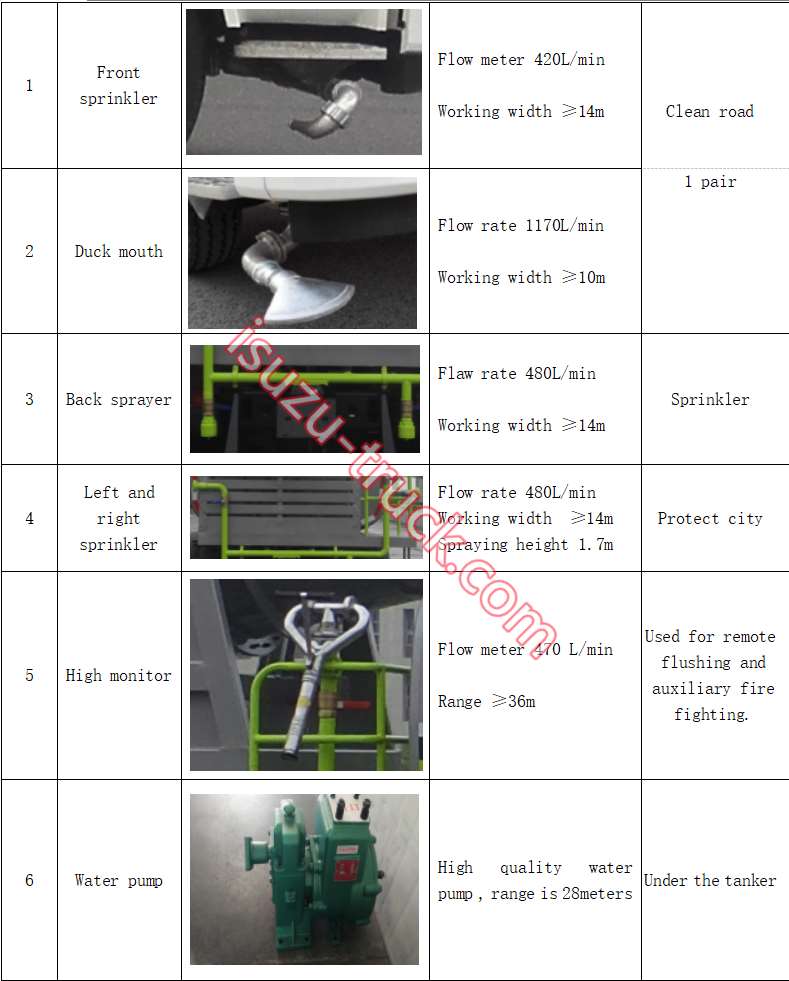 Our company's competitive advantage:
1) water tank truck High truck pressure, wide spraying range, good flushing effect
2) The blunt head universal adjustment can meet any angle and combination flushing operation
3) Pneumatic control and manual control system can achieve two functions
4) The external surface of the tank is sandblasted, the internal anti-corrosion treatment, the external surface is made of high-grade polyurethane paint, and the appearance is beautiful
5) Various water trasnport truck models, can meet your requirements
6) The key components adopt the world's top technology products
7) Based on strong technical support and first-class technology, make trucks of higher quality and more reliable
8) the water sink truck has Optional front and rear high spray, water spray diffusion function, 360 degree rotation, 150 degree tilt up and down. Optional small flow pump and spray disc to wake up insecticidal garden trees, flowers and plants
9) Competitive price, cost-effective
10) Fast and efficient spare parts supply brings you more convenience
11) Fast delivery time of waeter lorry , we can arrange production accurately and quickly according to your needs
12) Professional import and export transaction process to make customs clearance more efficient
We produce from 2tons to 60tons ISUZU watering bowser trucks.
ISUZU watering sprayer truck Body configuration: high-strength carbon steel integrated main carbon tanker ,chassis .
The concentration of water spraying .
Where has water? Where is the Isuzu watering  bowser Truck!
Give us a call now !0086-18727992788