15MT FTR ISUZU Dust suppression vehicle
FTR ISUZU Dust suppression vehicle (FTR Dust suppression truck) is also called,ISUZU multi-functional dust suppression vehicle ,ISUZU fog cannon sprinkler truck ,ISUZU water cannon fog sprayer truck, FTR fog spraying water bowser truck ,15tons dust cut down tank truck,etc
it is a special vehicle that inhibits dust pollution by atomizing water and other liquids by sprayer after being sprayed at high pressure..
Useful of the FTR ISUZU DUST SUPPRESSION VEHICLE
It mainly serves railways, roads, coal mines, factories, construction sites and other places with high dust prevalence.
Assembly of the cut down dust water truck
In terms of structure, the dust suppression vehicle is mainly composed of automatic fog cannon machine, liquid storage tank (water tank), self-carrying vehicle and control system. In winter, the use of spray dust suppression truck tanks, sprinklers, and pumps in the northern region needs to be equipped with insulation heating systems in order to operate normally.
ISUZU Dust suppression truck Main details parts showing on this picture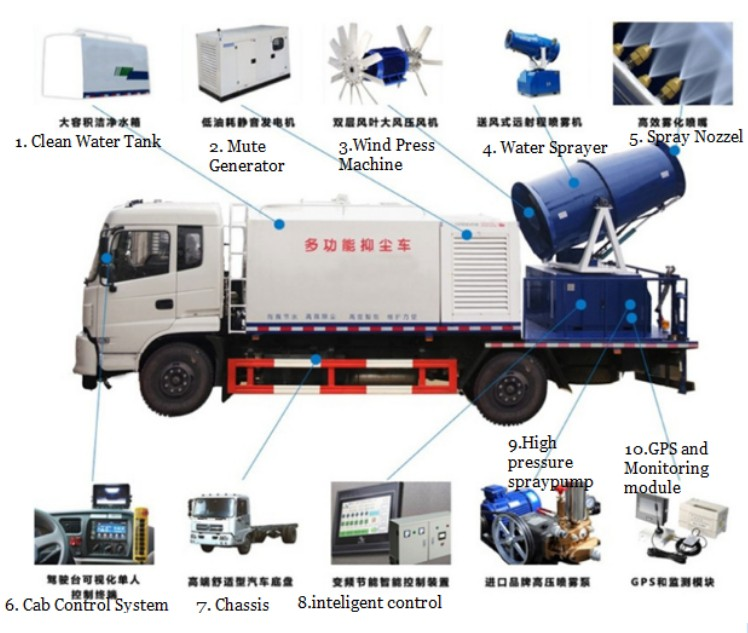 PTO ,Front and back sprayer,duck sprayer showing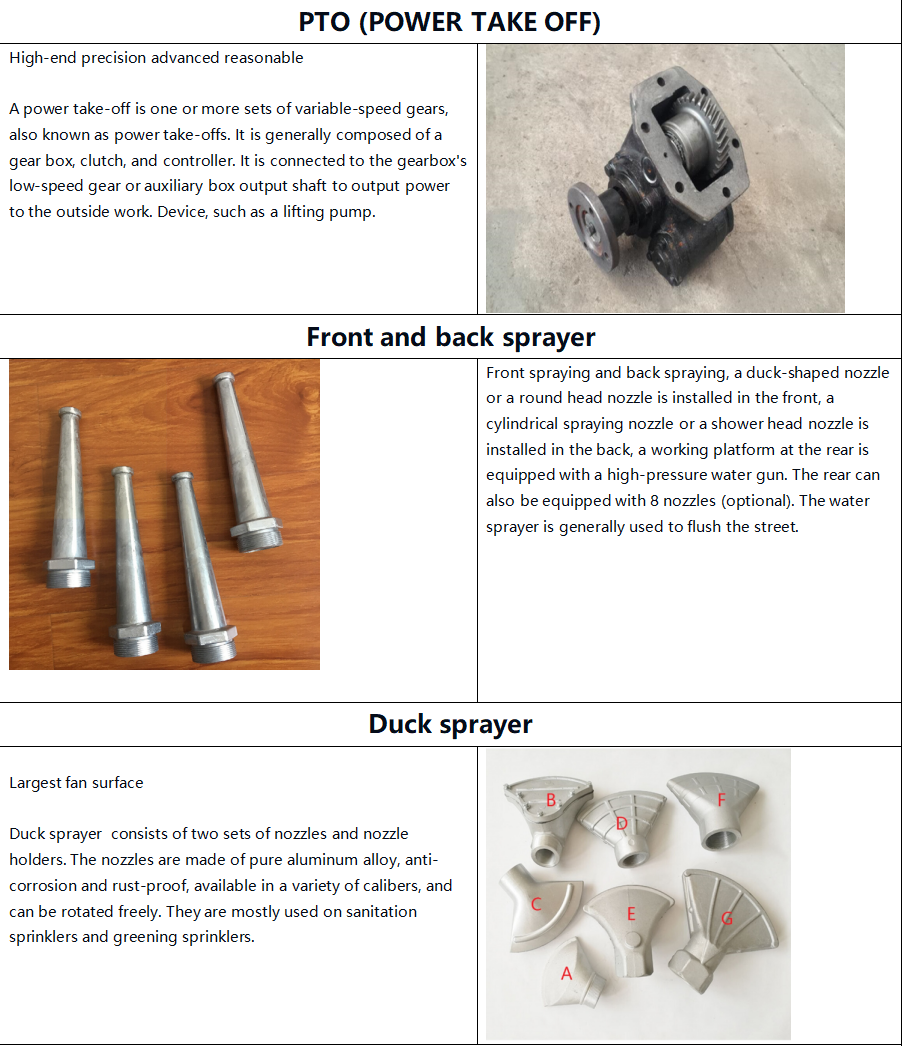 ISUZU Dust suppression truck Fog sprayer showing
pollution.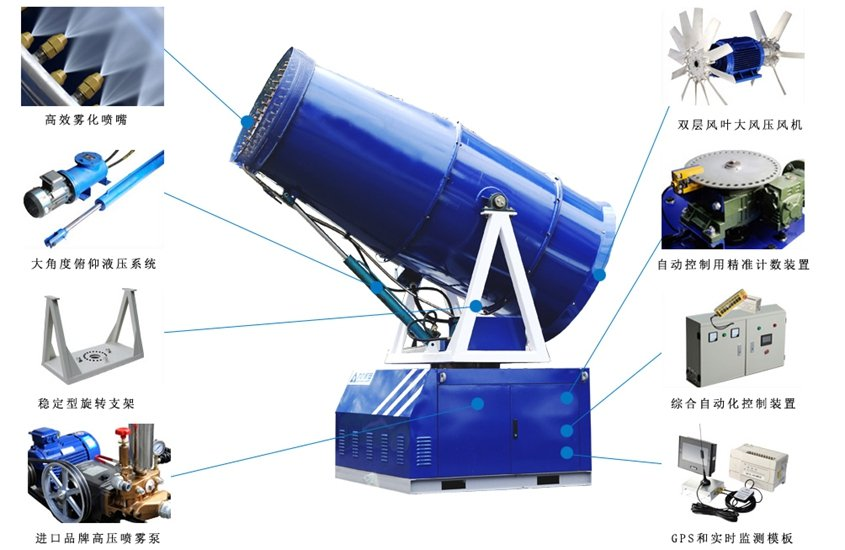 The spray distance of large spray dust suppression vehicles can reach more than 150 meters, and it needs to be equipped with high-power sub-engines, which can effectively suppress large-scale dust
ISUZU fog cannon sprinkler truck Main infromation
Fogger information
ISUZU multi-functional dust suppression vehicle Fogger model
CLW-30
Static wind maximum range
30(m)
FTR fog spraying water bowser truck Generator
Diesel generator 8.5(KW)
Fan engine power
3(KW) fan plate
Drive water pump power
2.2(KW)
Fan range
30m
Covered area
3000m²
Fan power
3Kw
Fan air volume
19880m³/h
Fan wind pressure
566pa
Water pump power
2.2Kw
Pump pressure
0~3.5MPa
Pump flow
18-50L/m
Number of water rings
Double stainless steel water cycle type
Number of nozzles
16pcs
Rotating electric machine
0.25kw
Rotation angle
0°~360° adjustable
Hydraulic motor
0.25kw
Pitch angle
.-5°~90° adjustable
Supporting power
8.5KW 6
Base size
Split
Dimensions
550x1100x1700
Remote control distance
30meters
Power supply
AC380v,51Hz Three wires and four phases
Our company's competitive advantage:
1) ISUZU multi-functional dust suppression vehicle High truck pressure, wide spraying range, good flushing effect
2) The blunt head universal adjustment can meet any angle and combination flushing operation
3) Pneumatic control and manual control system can achieve two functions
4) The external surface of the tank is sandblasted, the internal anti-corrosion treatment, the external surface is made of high-grade polyurethane paint, and the appearance is beautiful
5) Various water trasnport truck models, can meet your requirements
6) The key components adopt the world's top technology products
7) ISUZU fog cannon sprinkler truck Based on strong technical support and first-class technology, make trucks of higher quality and more reliable
8) the water sink truck has Optional front and rear high spray, water spray diffusion function, 360 degree rotation, 150 degree tilt up and down. Optional small flow pump and spray disc to wake up insecticidal garden trees, flowers and plants
9) ISUZU water cannon fog sprayer truck Competitive price, cost-effective
10) ISUZU water cannon fog sprayer truck Fast and efficient spare parts supply brings you more convenience
11) ISUZU fog cannon sprinkler truck Fast delivery time of waeter lorry , we can arrange production accurately and quickly according to your needs
12) Professional import and export transaction process to make customs clearance more efficient
We produce from 2tons to 60tons FTR fog spraying water bowser truck .
FTR fog spraying water bowser truck Body configuration: high-strength carbon steel integrated main carbon tanker ,chassis .
The concentration of ISUZU giga water cistern .
Where has water ? Where has our ISUZU water cannon fog sprayer truck !
Give us a call now ! 0086-18727992788