ISUZU 6×4 GIGA water tank truck
6×4 ISUZU GIGA water tank truck also named water cistern , ISUZU water bowser ,ISUZU water sprinkler truck, ISUZU water sprayer truck,water tank truck, ISUZU anti-dust water truck,ISUZU Dust suppression truck,ISUZU dust suppression water truck , ISUZU water spraying fog truck , ISUZU water truck with the fog sprinkler truck,water tanker truck, water lorry , portable water truck , drinking water truck , pure water tanker truck ,water transport truck .
function of the truck
ISUZU GIGA water tank truck is used for tranportation water ,and for the road flushing ,tree sprayer , road cleaning , building cleaning , cut down dust , dust suppression , consitruction of road and factories , it has a flushing , watering ,front sprayer and high cannon sunctions .
We supply water truck from 2KL,5KL,6KL,8KL,10KL,10KL,12KL,15KL,18KL,20KL,25KL,28KL,30KL,50KL etc.
Highlight Features 
—–ISUZU chassis , with high quality
—–ISUZU engine and gear box
—–ISUZU easy parts
—–high quality water pump , carbon steel, cannons.
ISUZU water tank disinfection and disinsectization vehicle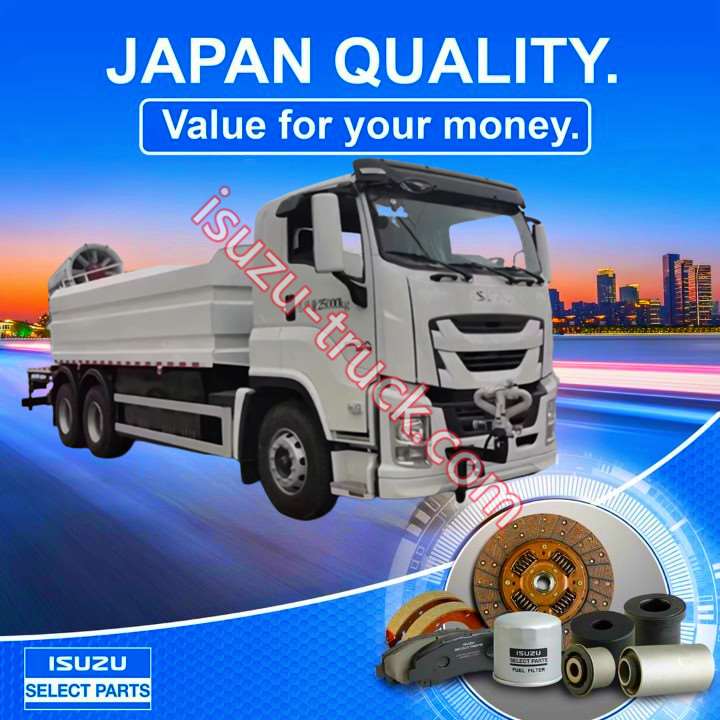 Model
QL4251W1NDZ
QL4251U2NDZCargo truck
Drive type
6X4
6X4
Wheelbase
3385+1370mm
3385+1370mm
Vehicle length
6.895m
6.895m
Vehicle width
2.54m
2.54m
Vehicle height
3.97m
3.97m
Track
Front track:2065mm;rear track:1875mm
Front track:2065mm;rear track:1875/1875 mm
Vehicle weight
9.06tons
8.85tons
Towing weight
39.71tons
40tons
Max speed
80km/h
80km/h
Engine
Model
6UZ1-TCG50
6UZ1-TCG50
Cylinder
6
6
Fuel type
Diesel
Diesel
Cylinder type
In line
In line
Water tanker body details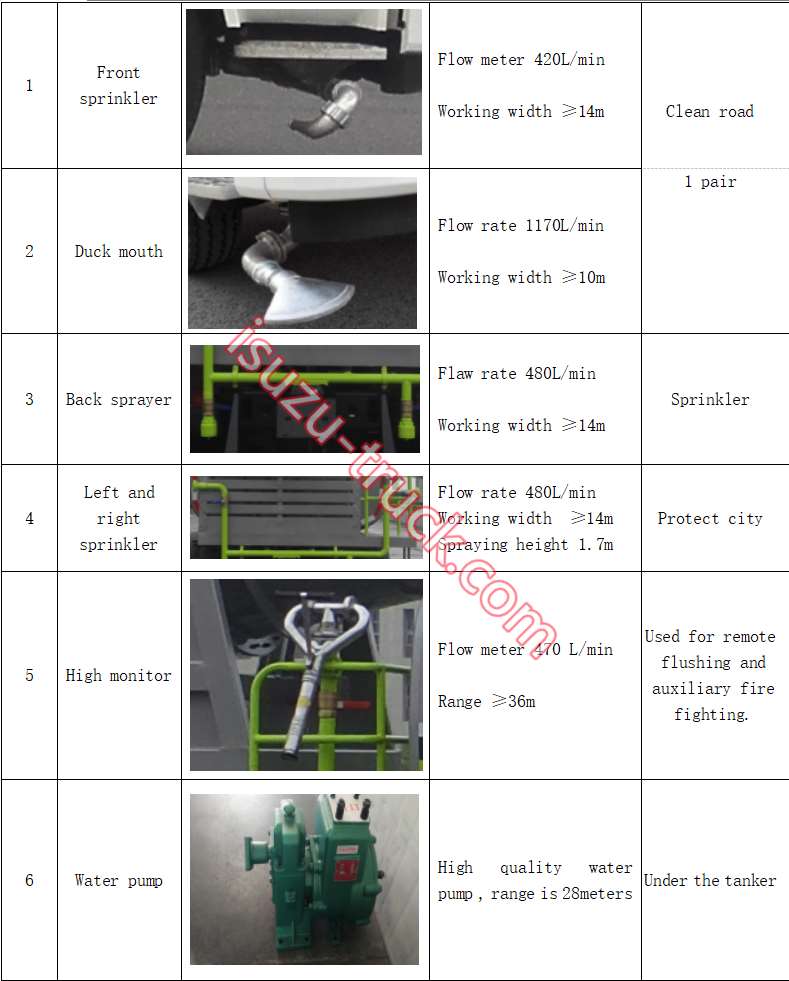 ISUZU water tank vehcile fog sprayer details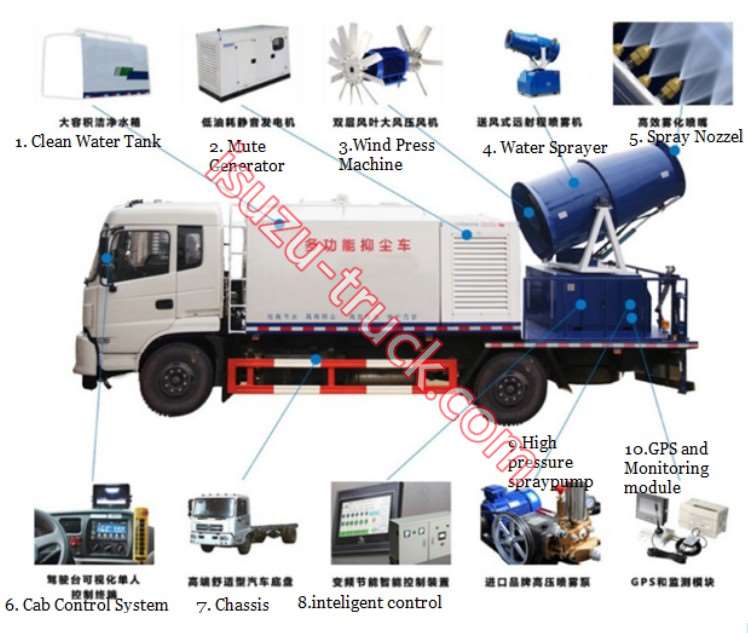 We produce from 2tons to 60tons ISUZU water bowser trucks.
Give us a call now ! 0086-18727992788