25000Liters 5200gallons OIL TRUCK
ISUZU fuel tank truck(giga ISUZU fuel refilling truck,GIGA  tanker vehicle/lorry, portable fuel tanker vehicle ,heavy fuel truck,ISUZU oil transport truck )is Strong possability low center of gravity The ISUZU fuel tank truck has good maneuverability and strong passing performance, and can flexibly cope with narrow streets and rough roads, so the tanker truck has always been a commonly used fuel distribution transportation tool in cities and mountains.
heavy ISUZU fuel truck
chengli Automobile provides customers with large-capacity, safe, reliable and flexible fuel tanker trucks, with a volume of up to 25 cubic meters, low center of gravity, small volume, and a variety of domestic and imported chassis to choose from.
ISUZU oil refilling truck Multiple Chassis Options
Chengli Automobile provides customers with chassis of various driving forms including 4×2, 6×4 and 8×4, covering various high-quality chassis brands on the market to meet the different needs of customers.
We customized isuzu fuel tanker truck according our client inquiry .
Give us a call now ! 0086-18727992788
High light feature of the ISUZU tank refuel truck .
It is mainly used for delivery and storage of different oil,such as fuel, diesel, gasoline, waste oil,chemical ,water, soil,cooking oil , food beer, crude oil, etc , and it has a refueling system for refilling oil to the vehciles ,etc , it with fuel suction ,fuel refilling and pumping fuel function .
Main information of the 6×4 refuel tank  truck 
Truck name
ISUZU oil delivery truck
Model number
CLW5250GJBQL39
Main information
Vehicle size
9500,9800×2550×3995(mm) 
Total mass
25000(Kg) 
Curb weight
13700(Kg) 
Rated weight
11170(Kg) 
Cabin weight
2
Fuel consumption
43(L/100Km)
A/D angle
17/17(°)
F/R hang
1370/2775,1370/3075(mm) 
Wheel loading
7000/18000 (tow double axles)
Wheelbase
3985+1370(mm) 
Axles quantity
3
Max speed
80(km/h)
Leaf spring
8/10
Tyre quantity
10
Tyre size
11.00R20 18PR
Front track
2065 mm
Rear track
1855/1855 mm
Engine parameter
Engine
6UZ1-TCG51420HP
Displacement/power
9839ml/308kw
Fuel tanker
20000Liters volume
Compartments
5 units
Bottom valves
5 units
ISUZU oil transport truck Body configuration: high-strength carbon steel integrated main carbon tanker ,chassis .
Other name ISUZU fuel carry tanker ,
GIGA bowser oil truck ,
jetting oil ISUZU GIGA truck ,
ISUZU refueler truck ,
ISUZU GIGA tanker truck
ISUZU oil truck structure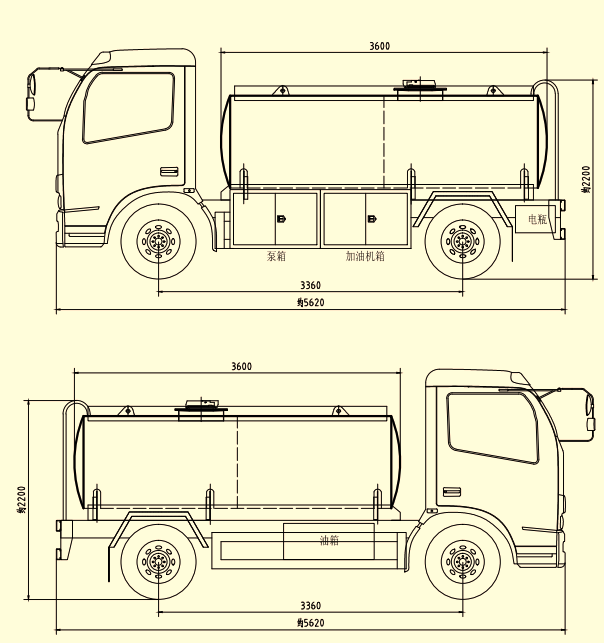 ISUZU refilling oil tanker truck Body configuration: high-strength carbon steel integrated main carbon tanker ,chassis .
The concentration of oil and gas discharged from fuel tankers during loading and unloading is as high as 50%, and oil and gas are the main cause of urban haze pollution. The closed loading and unloading system can recover oil and gas and restore it to fuel oil, which can reduce pollution and reduce waste. It has become an essential device stipulated by the state.
Question of people often asked about vehicle
What is a fuel delivery  truck ?
one kind tanker truck for transportation  fuel and storage oil .
How to refueler oil to other vehicle
The vehicle has dispenser and pump and filling reel for refuel fuel into other machine.
How to find a refuel truck ?
Find a factory who can produce the tank truck .
Can you produce military  refueling trucks ?
Yes we can .
How much of  fuel tank truck price ?
It is according the tanker vehicle size .
Capacity of the  refueler truck?
We produce from 2000Liters to 50000Liters different size tanker machine .
Where has oil ? Where is the Isuzu oil delivery tanker Truck!
Give us a call now !0086-18727992788