ISUZU water sprinkler use a Isuzu Giga single axle row semi cab, standard with multi-functional steering wheel, electric doors and windows, remote key,big ISUZU engine, air conditioner, air brake, etc.
Engine
water tanker isuzu is equipped with Isuzu engine 240HP, matched with an eight speed gearbox, and the speed ratio of the main reducer is 4.555. 295 / 80r22 is adopted 5 16pr steel tire.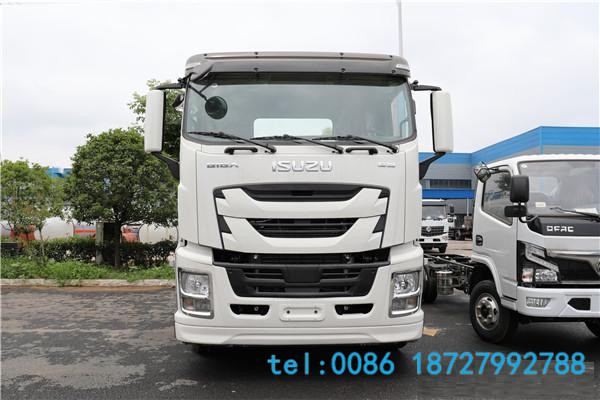 The ISUZU water tank body
The ISUZU giga water sprinkler tank is square and round, and there are three compartments in the tank body, which can hold different liquids;
ISUZU giga water sprinkler tank tank body is also made with a wave plate every 1.5 meters to avoid water shaking in the tank body. The top of the tank body is equipped with three water tanker tank openings.it is also very convenient for water inlet. A gun barrel is installed on both sides of the tank, and a water suction pipe can be placed.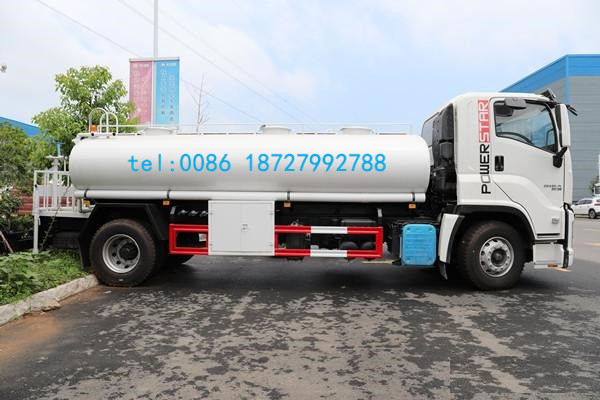 ISUZU water sprinkler Basic functions
Isuzu sprinkler: the whole vehicle is equipped with front flushing
ISUZU water truck rear sprinkling
side spraying
rear working platform
360 degree adjustable greening water monitor
vertical suction of water pump ≥ 7m
front flushing sprinkler width ≥ 14m
range of greening water monitor ≥ 35m
artesian valve
filter screen and fire interface (it can be connected with fire hydrant to take water and can be used for emergency fire fighting). Double layer paint process on tank surface, rust proof and corrosion resistant
At present, this car is purchased by users from many countries (Ghana, Nigeria, Kazakhstan, Philippines, Indonesia, etc.). If you need it, please contact us or leave a message on the comment page below.