Isuzu 15 ton rear double bridge fire truck Export type Isuzu water tank fire truck general layout. The whole vehicle is composed of two parts: firefighter crew room and body, and the body layout adopts a built-in tank structure, with equipment boxes on the left and right sides, water tanks in the middle, and pump rooms at the rear of the equipment box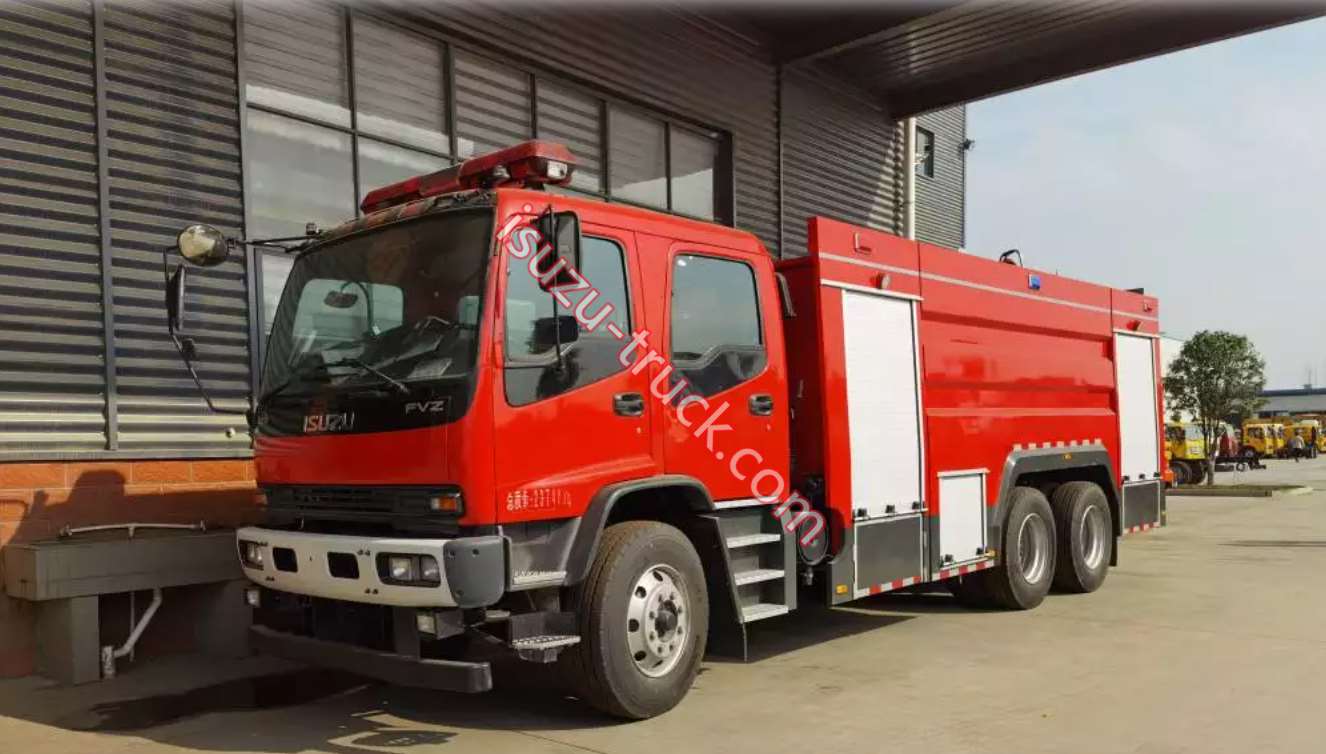 The whole vehicle is composed of two parts of the firefighter crew room and the body, the crew room is a single row to a double row, can seat 2 + 4 people, the car is a built-in tank structure, the front of the body is an equipment box, the middle is a water tank, and the rear is a pump room. The carrier tank body is **** carbon steel, elastically connected with the chassis, the water carrying 4050kg (PM60) / 5770kg (SG60), the foam liquid volume is 1720kg (PM60), equipped with Shanghai Rongshen Fire Equipment Co., Ltd. production CB10/40 low-pressure fire pump, rated flow rate 40L/S, the roof is installed PL32 (PM60) or PS40W (SG60) type vehicle fire cannon produced by Chengdu West Fire Machinery Co., Ltd. The car is characterized by a large liquid load, good handling and easy maintenance. It can be used in public security fire brigades, factories and mining enterprises and communities, wharves and other places to fight large oil fires or general material fires.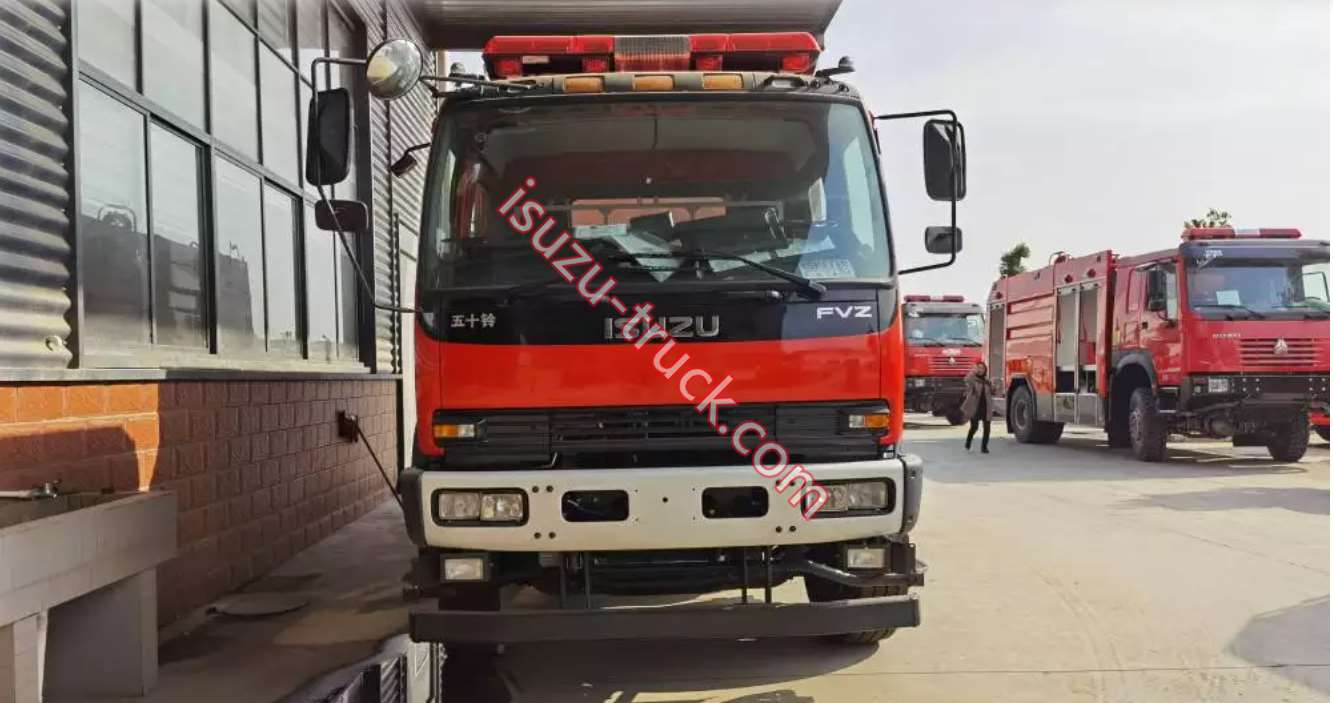 This kind rescue fire vehicle is for export type .
If you need any more information of ISUZU rescue fire truck ,welcome you visit china and come to my factory any time.