ISUZU LED screen truck
ISUZU LED screen van truck names TV displayer showing video lorry/cargo ,it is for advertising ,it can let your products and contact information quickly,mobile/portable video showing vehicle van lorry .
ELF LED van lorry ,look at from front , it has the classic ISUZU cabin .
The engine is 4KH serise type
On the top of the ISUZU cabin, it is a long warning light .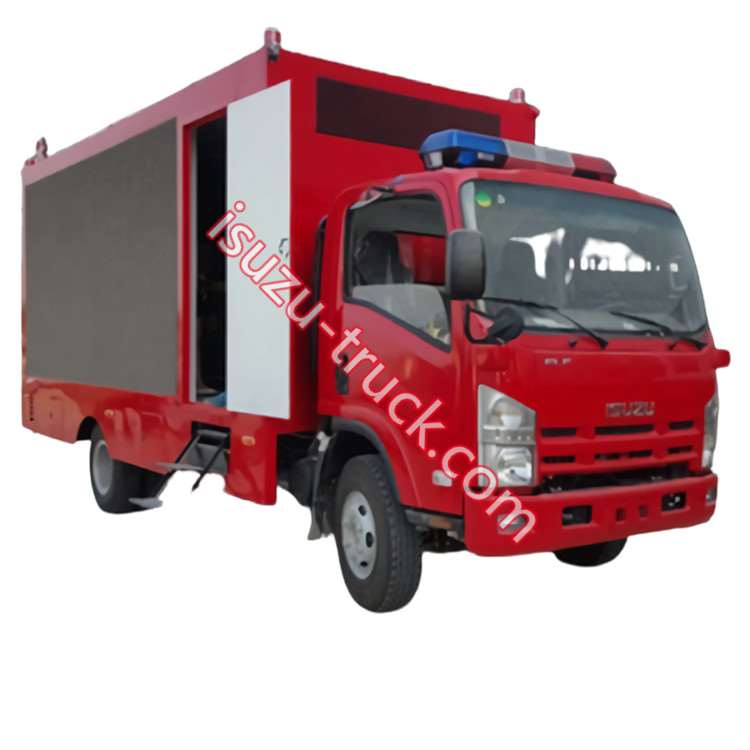 Front the left side look at the ISUZU led advertising cargo truck .
It has small window on the side wall,it is produced accord the client request .
On the top there has a easy getting up telescopic ladder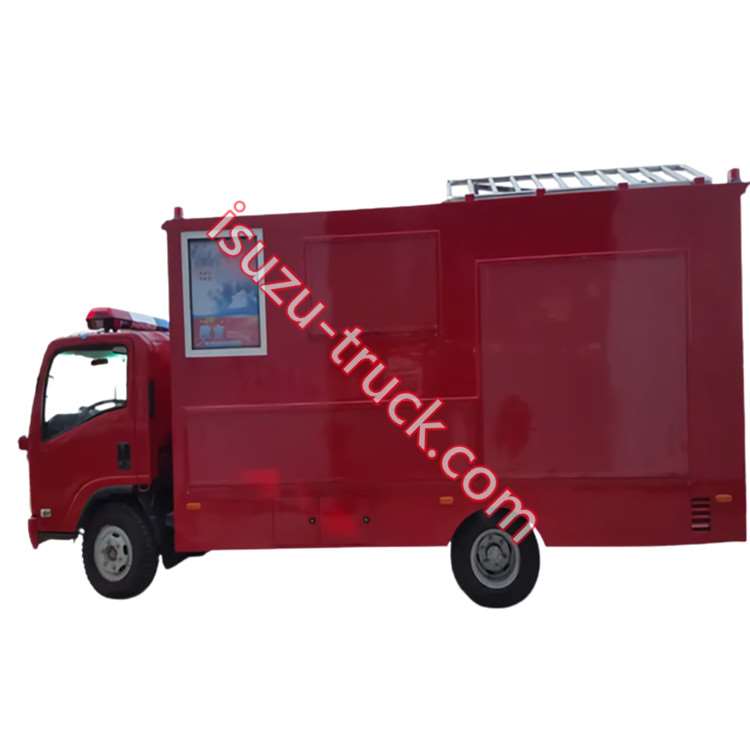 Back side LED screen showing ,here has a small side door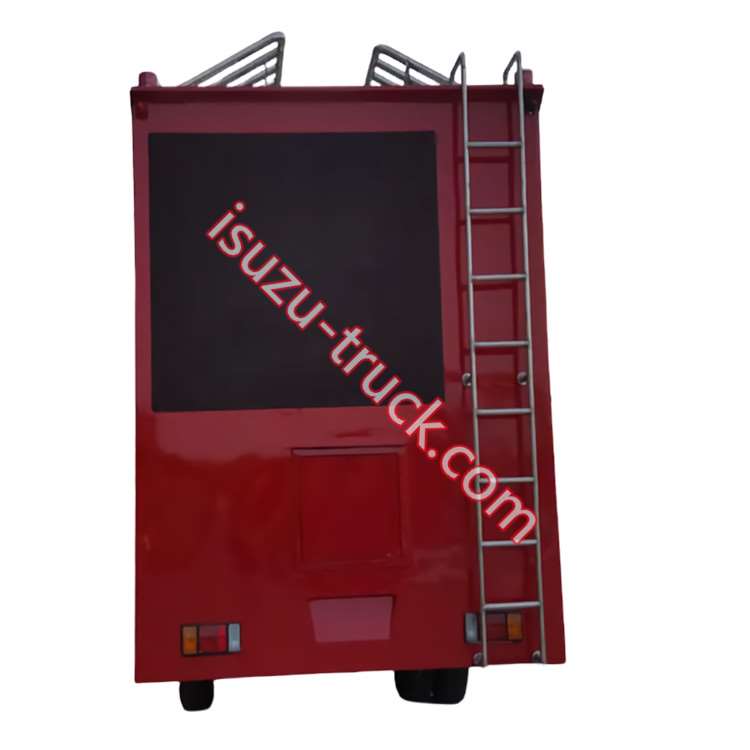 above LED advertisement cargo use KV600 chassis mounted two side LED screen on it , inside has computer and fans, ac,lifting hydraulic system .
What the history of this vehicle ?
By the LED screen or roller system of the screen switching as an information output equipment, through the mobile body to display advertising information as a publicity carrier of a kind of advertising equipment, with mobility, generally with audio, industrial computers, generators and other equipment, normal operation can be sound and picture synchronization, belongs to one of the advertising car.
Consists of five parts. Including LED display, power supply system, hydraulic operating system, modified box truck car and chassis, unfolding stage (can be attached). The power supply equipment can be powered by external power supply or its own generator, generally using industrial 380V voltage.
advantage
ISUZU LED van can cover major business districts, business and financial districts, crowd residential areas, airports, stations and other areas, travel, home, official business, shopping have the opportunity to contact the impact of high-frequency advertising.
High arrival rate
According to authoritative survey results, body advertising is the media with the highest reach rate in outdoor advertising. Forcing passengers to accept advertising information is mandatory, and the effective arrival rate is extremely high, which greatly strengthens the cognitive process of advertising audiences on products and brands.
High liquidity
The car mobility is large, not limited by the region, can shuttle through every corner of the town, its influence is deep, the scope is wide, the audience is large, not limited by time and line, and the portable advertisement can convey information to the masses anytime and anywhere, which is incomparable to other advertisements.
Contact sales manager
Ms xi chen
Whatsapp/wechat+86-18727992788